The future of digital credentials and badges.
Replace your antiquated paper credentials and inconvenient PDFs with shareable, fraud-proof, personalized credentials.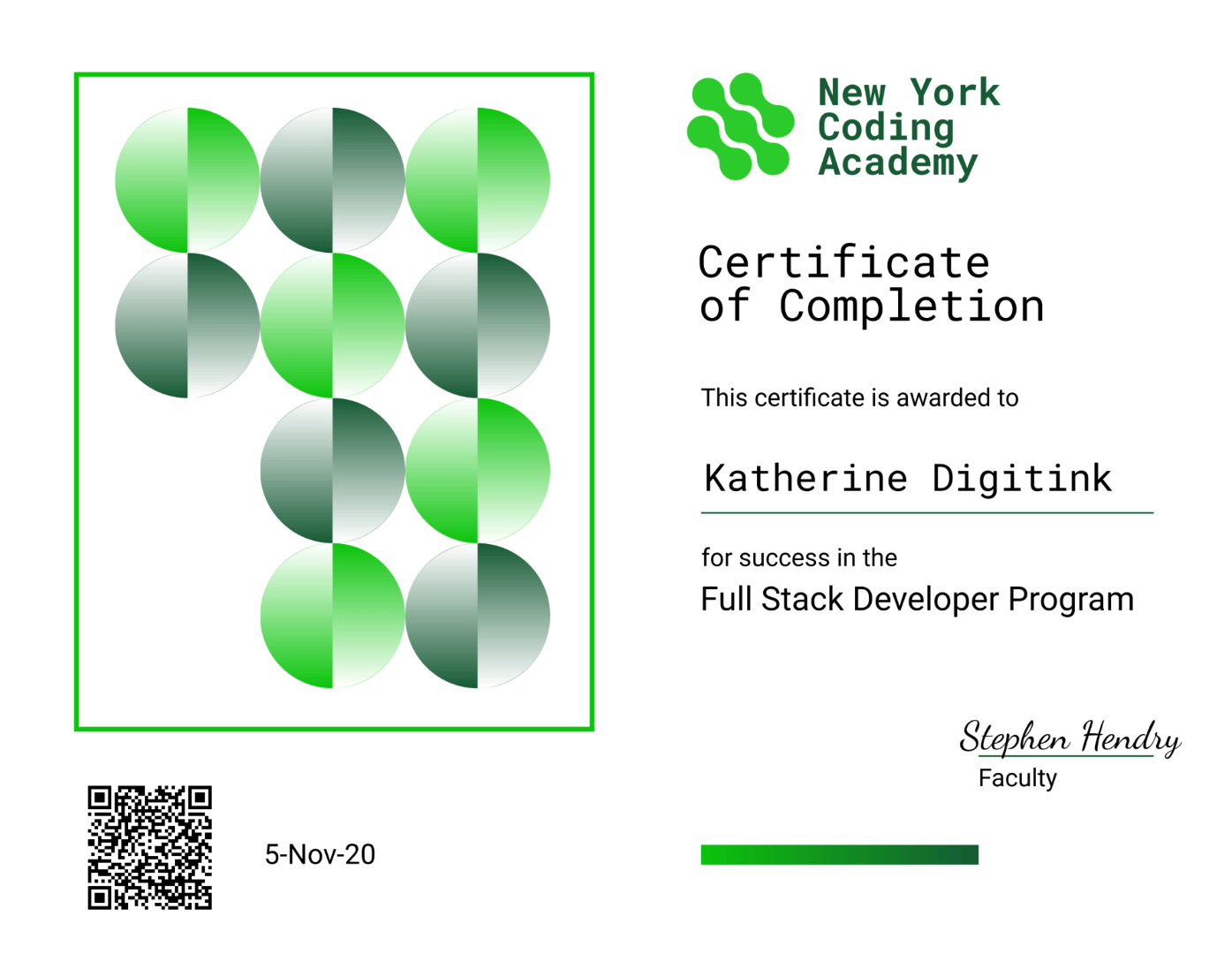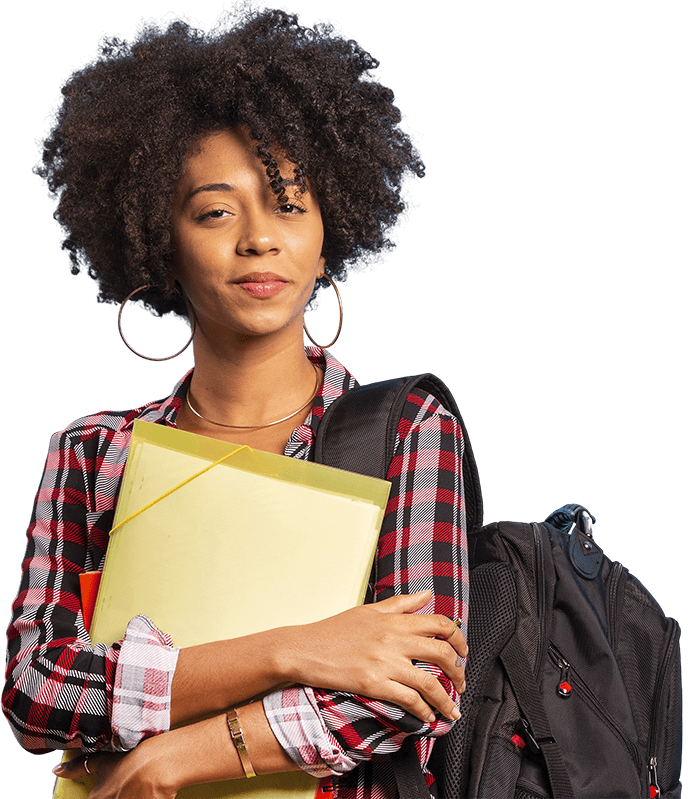 Credentials to fit your business
Easily combine photos, text, signatures, PDFs, logos, videos, QR codes... and just about anything else you can think of. With Digit.ink, you can create anything from a transcript to a membership card.
Five minutes to design and issue
With tons of customizable, professionally- designed templates, as well as the ability to upload your own—you'll always have the perfect design at your fingertips. From badges to certificates of completion, there's nothing you can't make in 5 minutes.
Badges, certificates, and everything in between
Whether you want to award badges to your students or ID cards to your members, our flexible issuing system lets you create any kind of credential quickly, easily, and securely.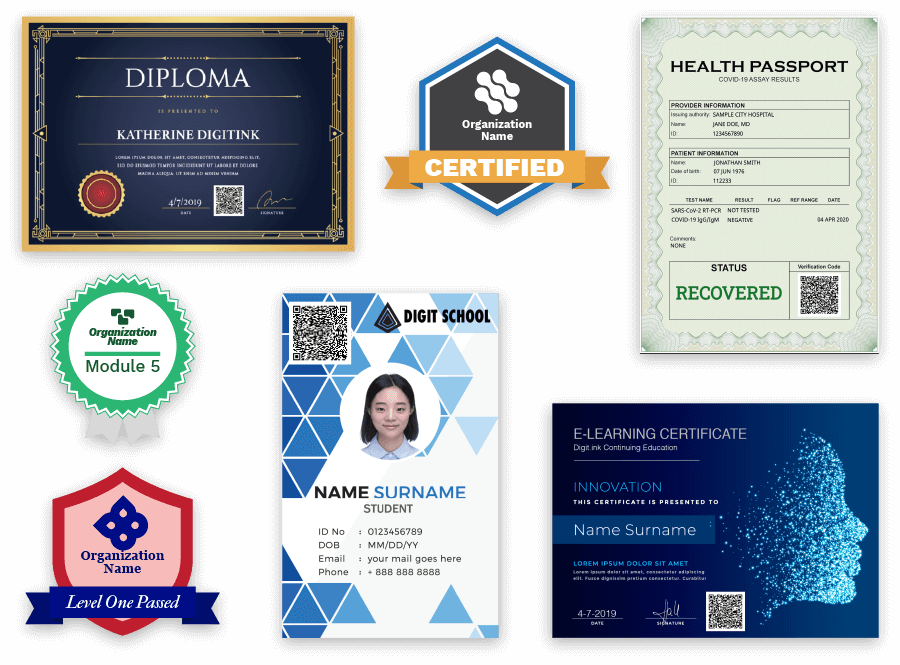 Badges that build towards success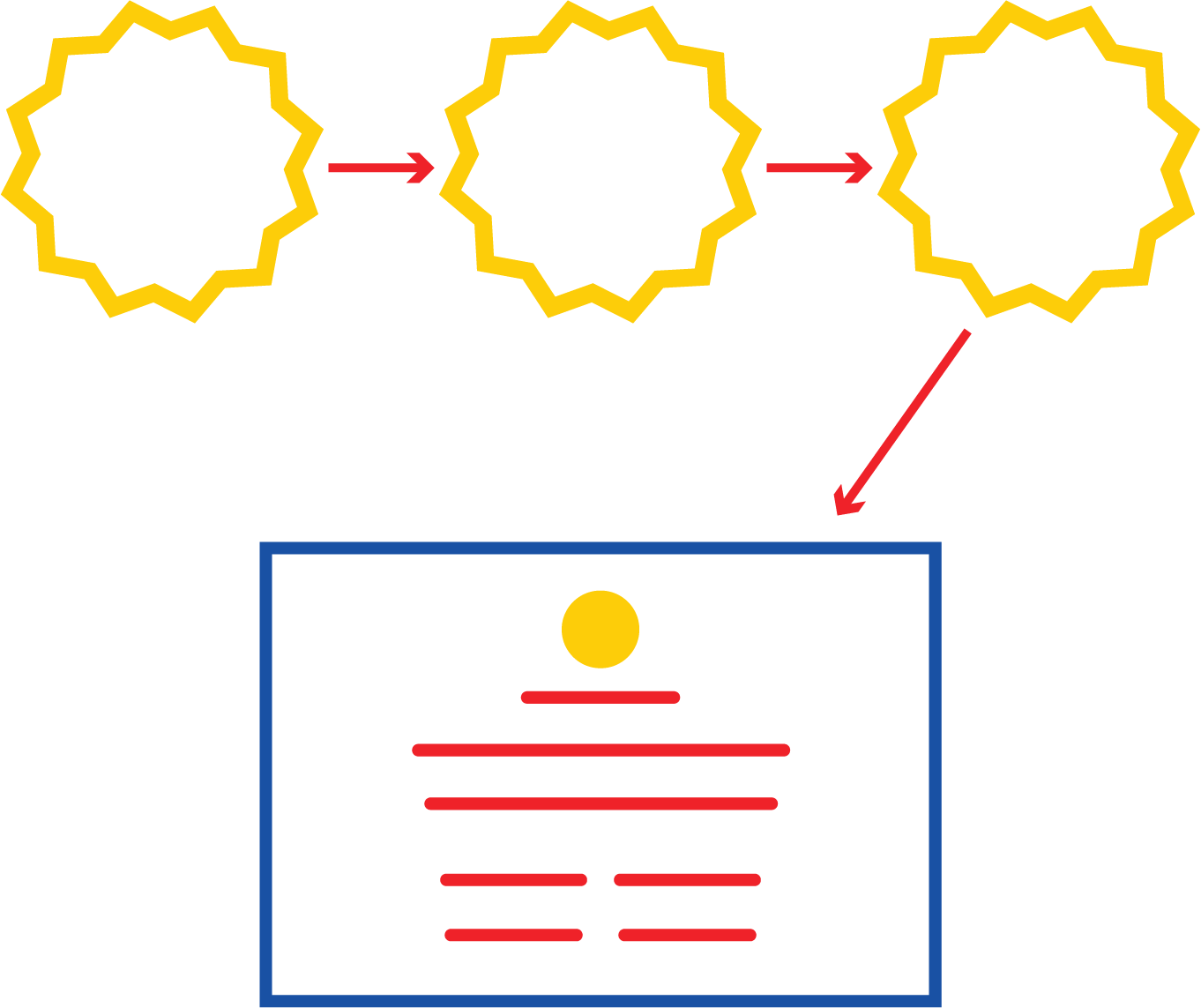 Our Open Badge compliant stackable badges lead from one to the next, just like your learning objectives. Not only that, but our badges culminate in a capstone credential, showcasing all your learners' hard work.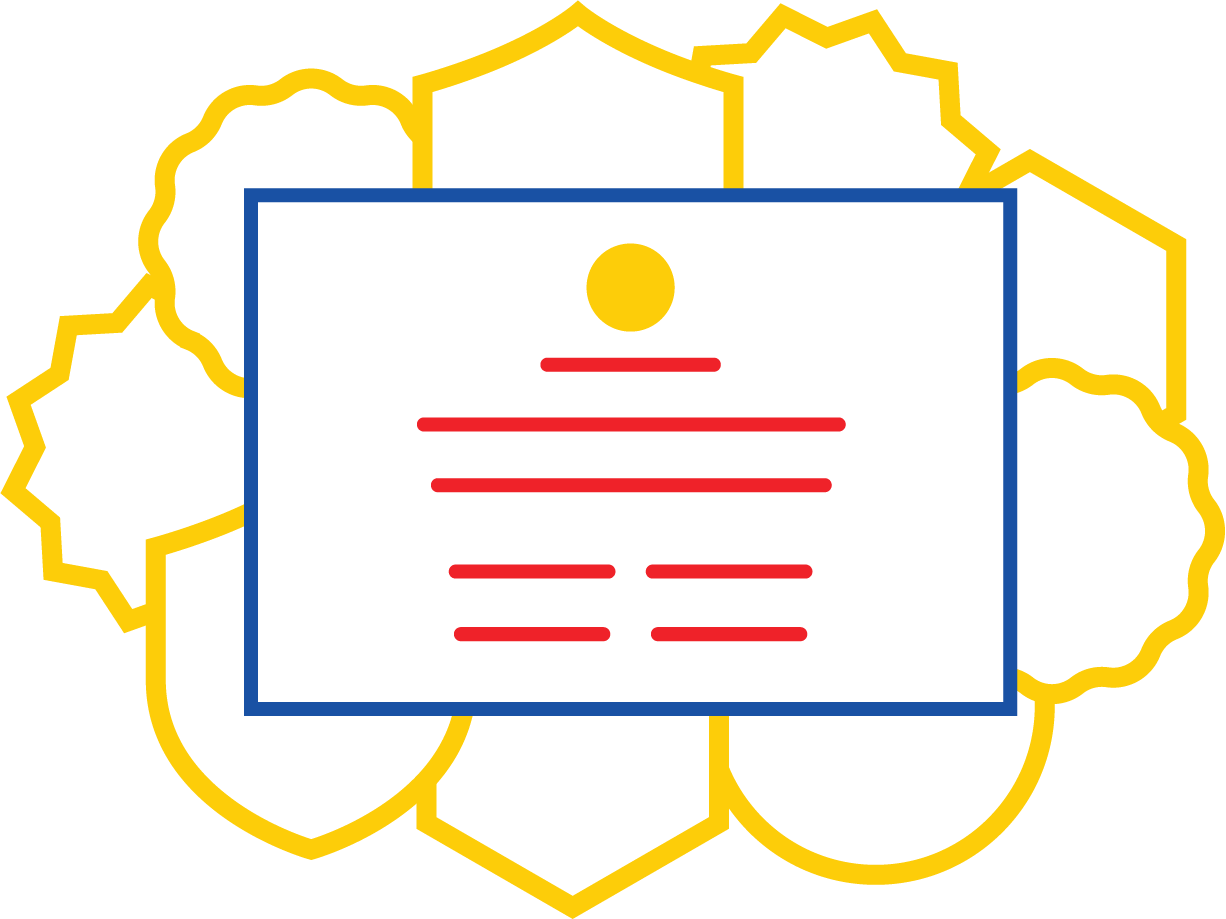 Don't get stuck counting and divvying up badges among your programs and courses. You need to deliver badges when and where your students need recognition and motivation, so enjoy unlimited badging with each purchased capstone credential.

Our fellowships offer tangible learning opportunities to some of our best students, and now we can help them present that to the world through these digital certificates.

Associate Director of Social Entrepreneurship at the University of Virginia

What sets Digit.ink apart
Cuts costs—and increases revenue
Our credentials can be more than 90% cheaper than using paper certificates. Offer them to students for free, or charge a fee!
More secure than Certified Mail, PDFs, webpages, or anything in between, our credentials are 100% fraud-proof, even when printed. We adhere to
GDPR, CPRA
, and the other best standards, too.
Our credentials adhere to international standards, so even if our site is down, your credentials can still be verified elsewhere.
Our credentials can be shared on LinkedIn, Facebook, and other networks. They can also be e-mailed, added to resumes, or linked in websites.
Thanks to each credential's QR code, printed copies are just as secure—even more secure than certified mail! So there's no stress about printing and sharing.
Our credentials are designed for new Web 3.0 standards, so they'll work for a very long time.
Connected to all the apps you use