A new technology for the travel industry
How to deal with travelers' paper vaccination records?
Organizations like carriers and government agencies need to know vaccination status in advance, so receiving a piece of paper on the day of travel is not an option. The records must be digitized to track, verify, keep travelers from losing critical records, and give the organization a record showing it obtained the health data.
We receive a scan of the paper record and essential information from the traveler, then digitize it to make it easy for organizations to use. QR codes are embedded to make processing faster and easier on departure and arrival.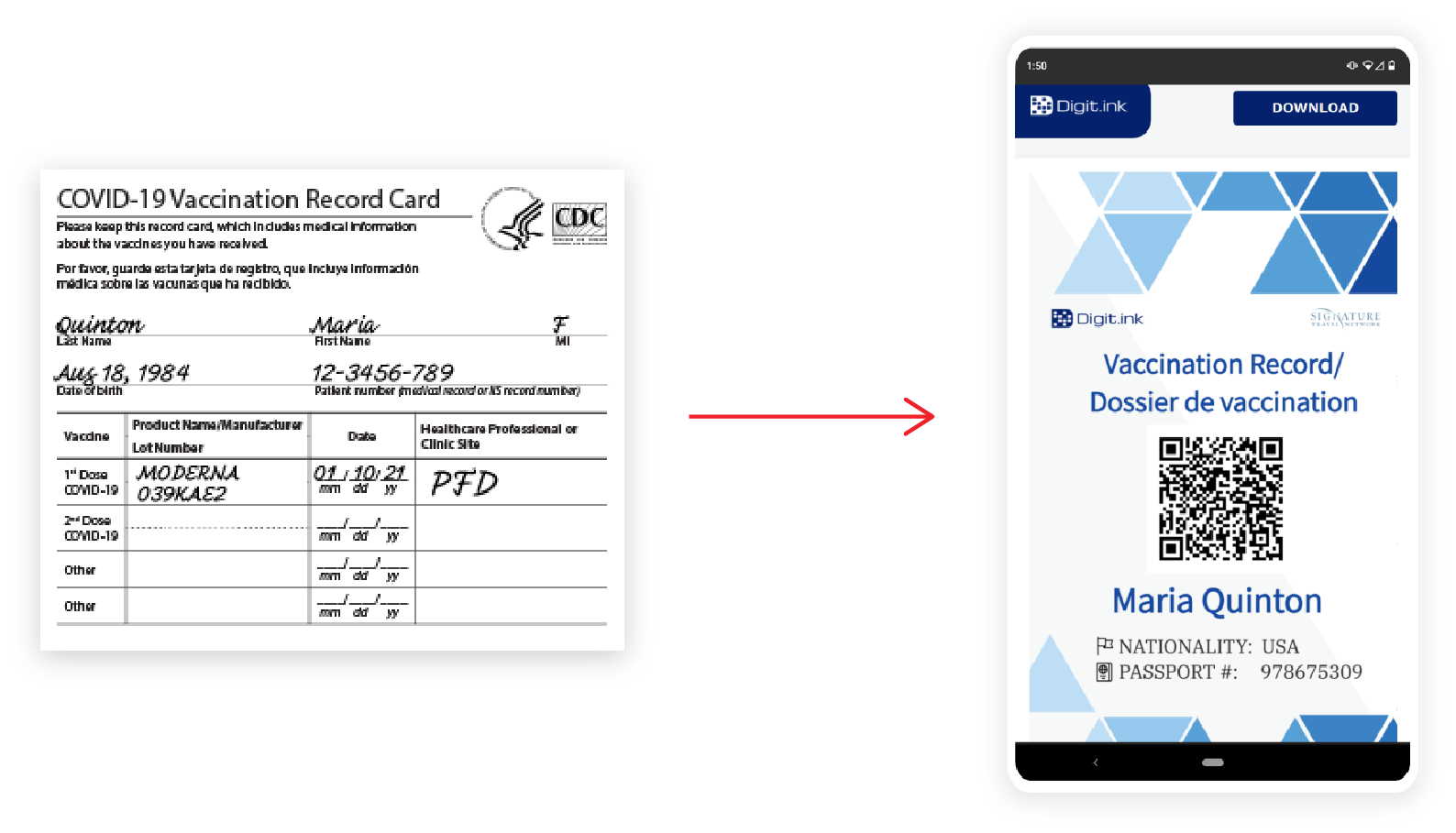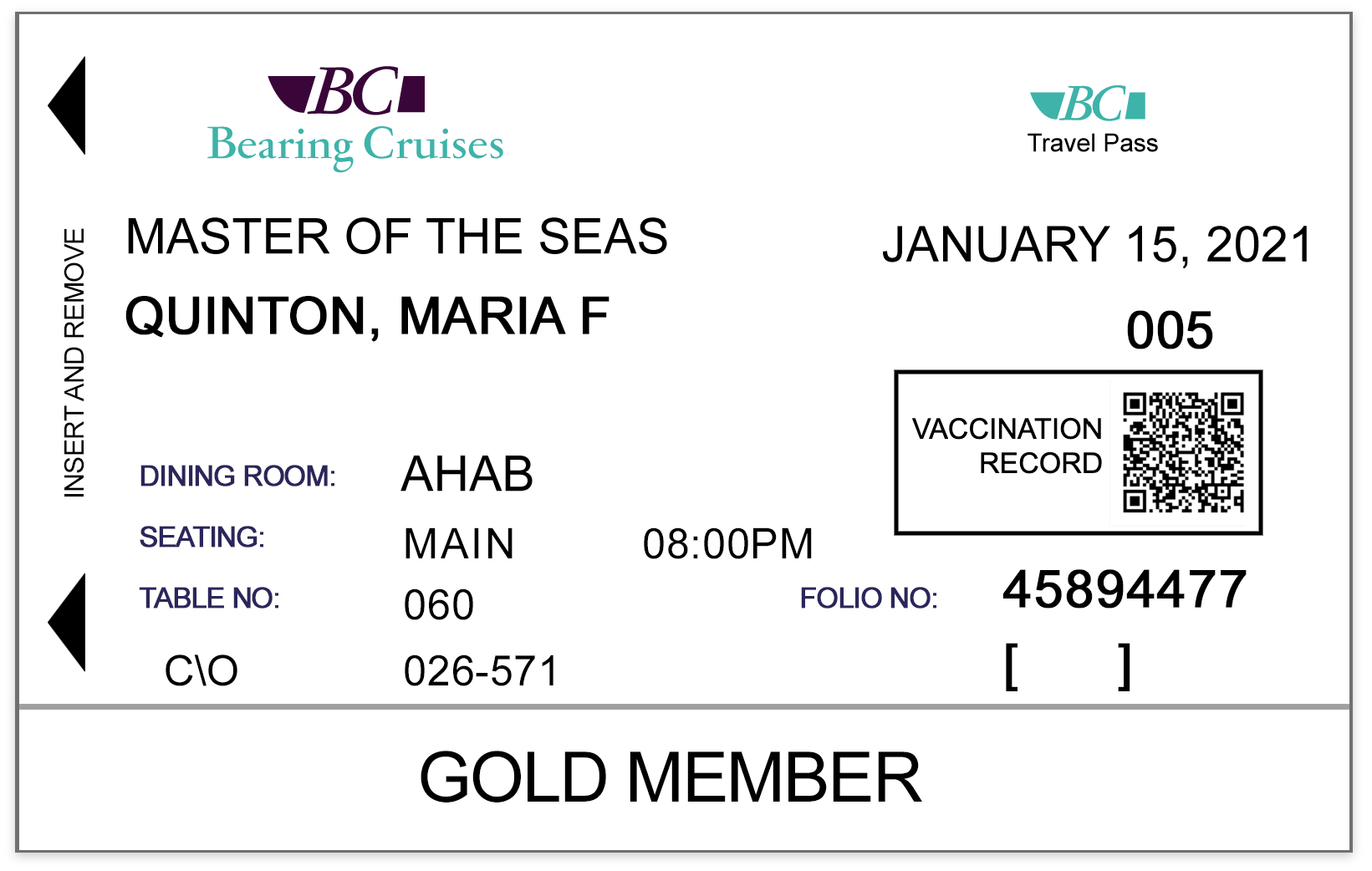 A scannable QR code links back to the traveler's verifiable vaccination record
Too many standards and record types to deal with
Handling travelers in North America alone, you might see the WHO Yellow Card, CDC COVID Vaccination Record Card, IATA Travel Pass, CommonPass, the IBM Digital Health Pass, or the upcoming WHO "Smart Vaccination Certificate", to name a few. How to deal with all of these?
We take data from this galaxy of records and put them in a common format that organizations can easily use. The original records are embedded, so no information is lost. Digit.ink is a member of the COVID Credentials Initiative and has long offered records based on the Verifiable Credentials standard. Since we already issue using multiple standards, we have the flexibility.
How do organizations get these records from customers, process them, and integrate them into systems?
Digit.ink can create portals to receive and process needed data, issuing records automatically. Thanks to our easy-to-use API, organizations' apps and websites can convert the credential information into their own document. Note the embedded QR code in this illustration.
How do we ensure privacy and security of travelers' sensitive data?
Converting vaccination record data into a QR code enables discreet checks. For extra security, password-protected or encrypted records are available.
Digital records can also be issued from existing COVID antibody test operations, providing a valuable additional service for travelers
Multilingual support
Intuitive user experience provides a high-quality workflow and boosts data accuracy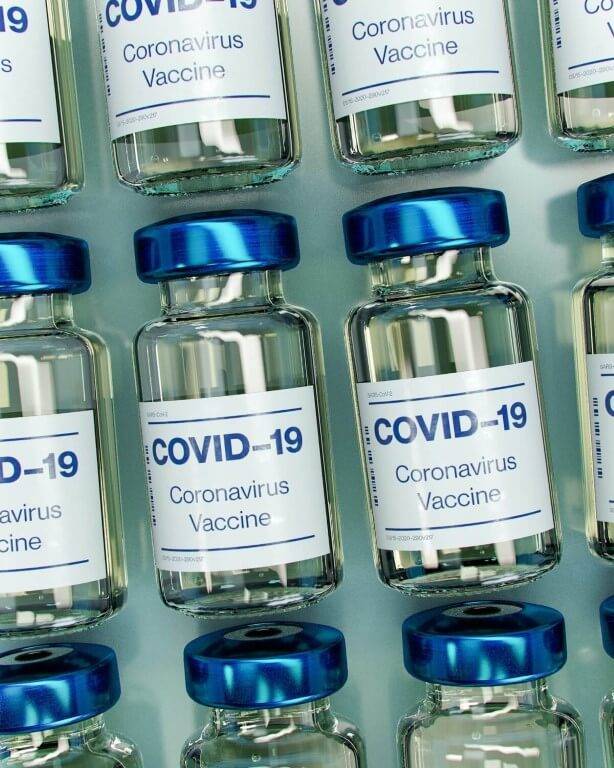 Test our features for yourself. Our live sample credential includes everything described here, including a scannable QR Code.