Standard Credentials are simple, straightforward certificates that are often used for education or training. You can demo, purchase, and issue with just a few clicks.
They can be used for online and offline classes, training courses, low-stakes tests, awards, achievements, and much more.
The only limitation is that they cannot be used as formal educational credentials, official documents, securities, or other regulated/high-stakes credentials. To issue such credentials and certificates, please use our Enterprise Plan.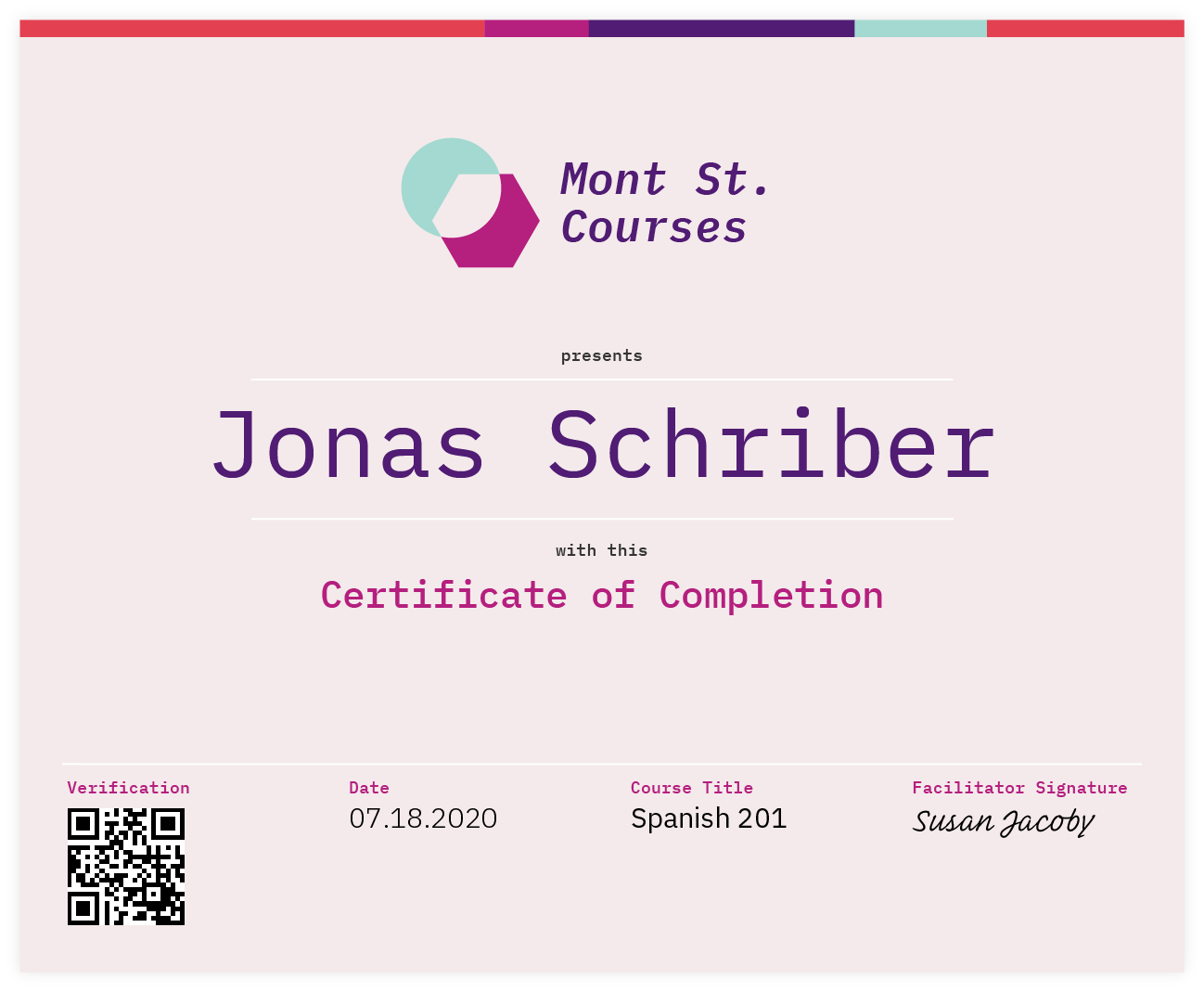 Standard Credentials are fully-functional Blockcerts that come with a wide range of core features:
Our free web app comes with a certificate editor to make issuing credentials simple.
We will host your certificate as long as you or the recipient doesn't delete it!
Our certificates are printed with unique QR codes so you can have the flexibility of a PDF or PNG file with the security of the original JSON blockchain certificate.
Issued certificates are secured with an immutable record on the Ethereum or Bitcoin blockchains, and cannot be changed or falsified.
No cryptocurrency required
We manage blockchain transactions for you so you can focus on your credentials.
Recipients can add your credentials to LinkedIn or share them to other social networks.
Our certificates conform to several open source standards, including the
Blockcerts
and
Open Badges
standards as well as multiple
W3C
standards (
[1]
,
[2]
).
Our issuing system is available in English, German, and Japanese; the certificate viewer and the Blockcerts app are available in English, French, Italian, Japanese, and Maltese.