Network2Work@PVCC is a job network that gets job seekers the skills and resources they need to become valued employees, then works hand-in-hand with employers to place them.
The organization is active in Piedmont Virginia Community College's entire service region, including the city of Charlottesville and the counties of Albemarle, Buckingham, Fluvanna, Greene, Louisa, and Nelson.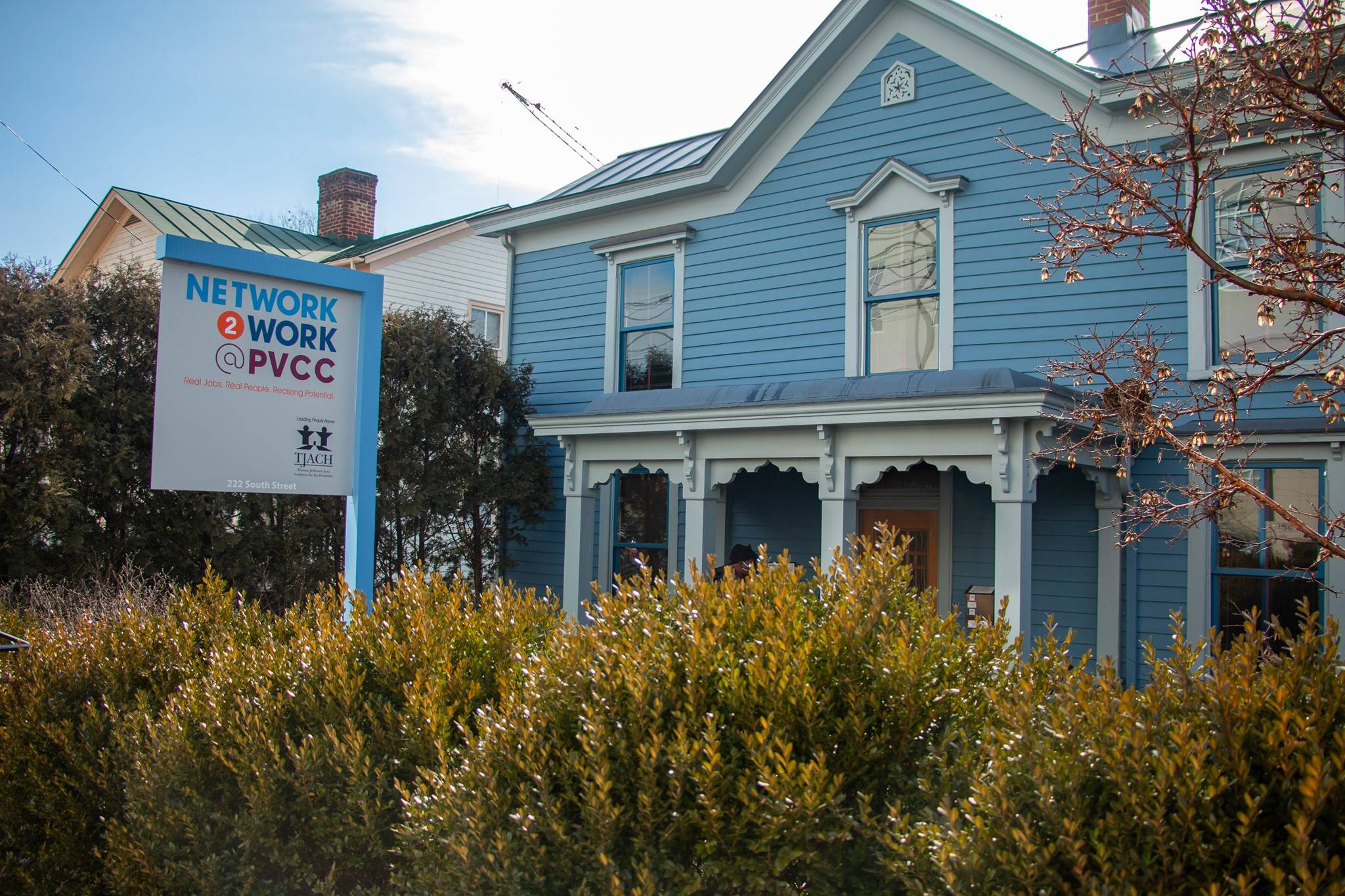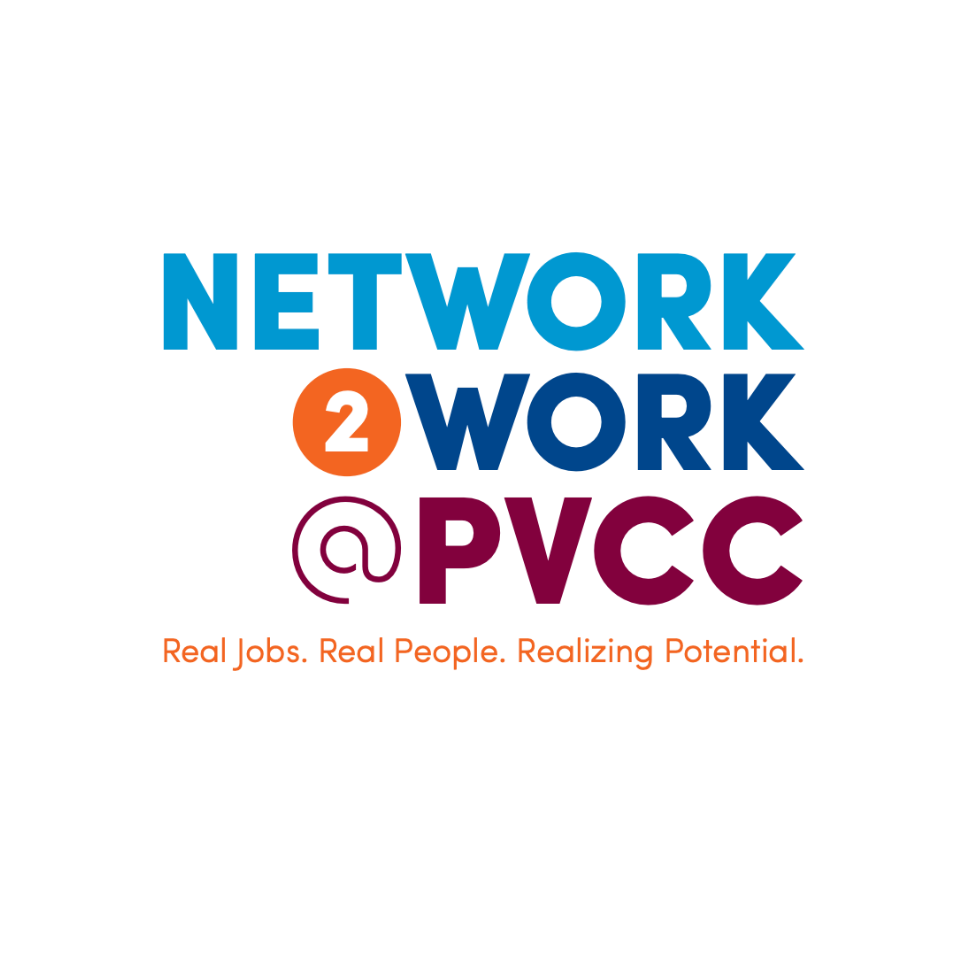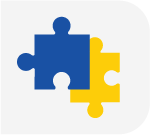 After providing comprehensive workforce training for job seekers, Network2Work concludes the process with friendly recommendations via phone call to prospective employers.
With N2W scaling across the state of Virginia, they couldn't call every single employer anymore, yet they still needed to provide their irreplaceable personal knowledge of the job seekers to employers to help candidates get hired.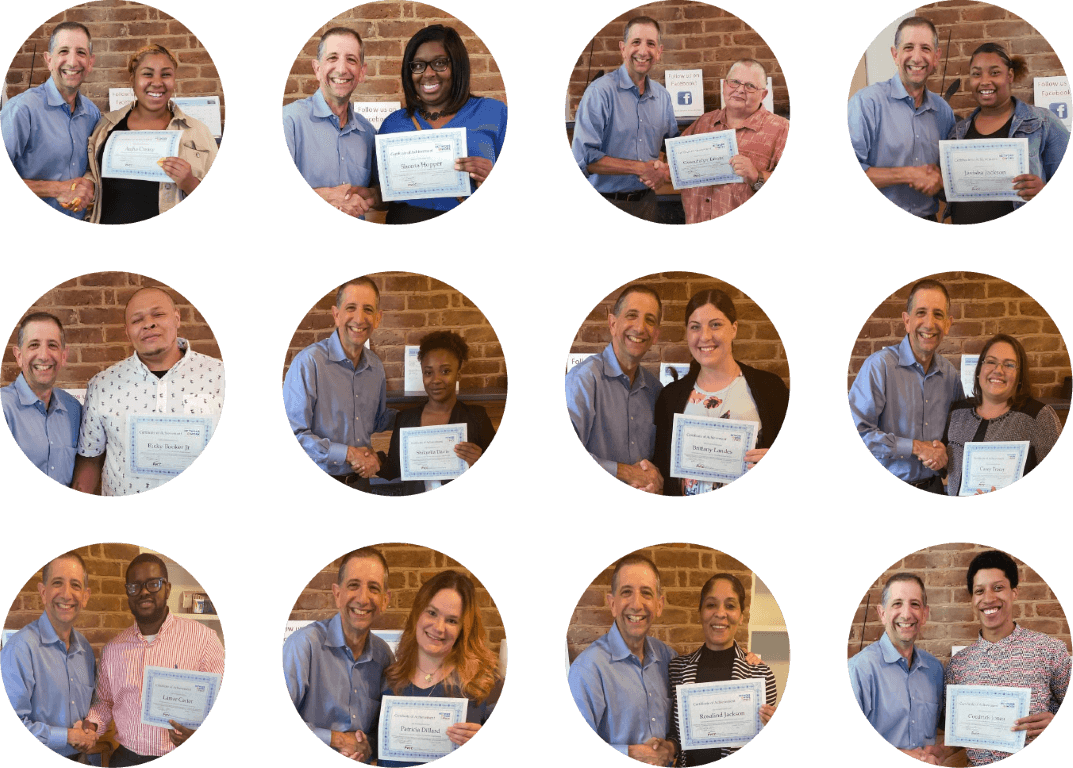 Network2Work is completely focused on job placement through life-changing experiences.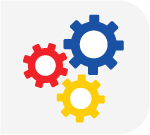 We worked with the Network2Work team to build the best possible replacement for a recommendation phone call. It needed to include the same level—if not more—of verification and information, along with a personal touch.

Network2Work's new credentials leverage Digit.ink's Media Showcase to demonstrate the job seeker's acquired skills, accomplishments, and certifications to show employers why they're right for the job.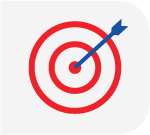 Network2Work has achieved an 85% placement rate with its graduates, but their quickly increasing scale required a new approach to recommending their jobseekers.
Our credentials gave them a low-cost, efficient way to showcase their graduates, strengthen existing employer relationships, and scale the benefits of their sterling reputation.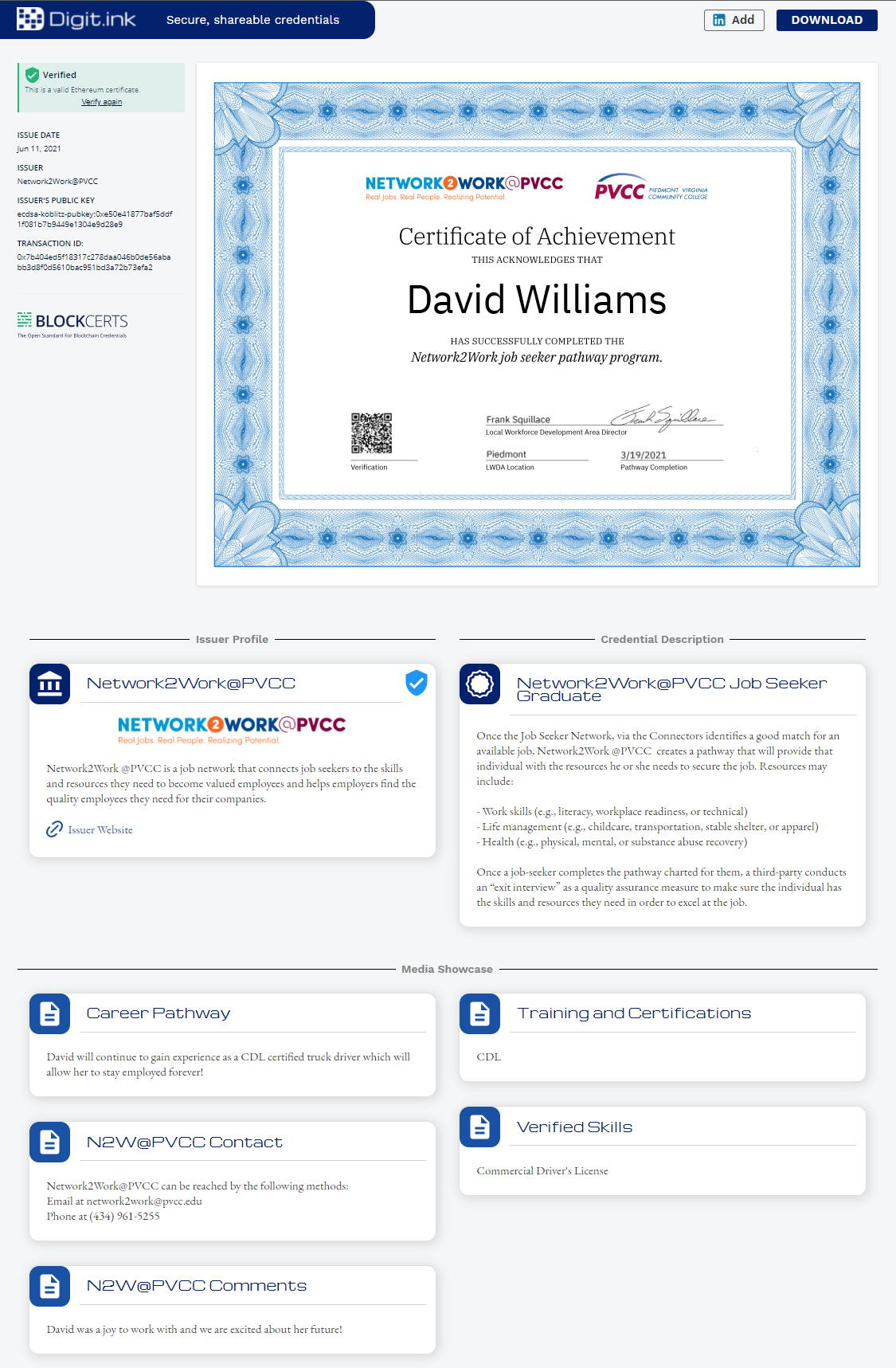 We continue to strive to improve the lives of our job seekers. DigitInk's outstanding customer service, culminating in the digital "Certification" that we provide to our Network2Work@PVCC Job Seeker graduates, is just another example of how we partner with efficient, effective and caring local organizations to better our community.