(Vaccination Certificates available soon!)
Ready-to-use immunity certificates
Our certificates are more than just a concept—they're fully functional and ready for frontline use. This design is focused on privacy and designed to be paired with government ID, but designs with photos and other features are possible as well.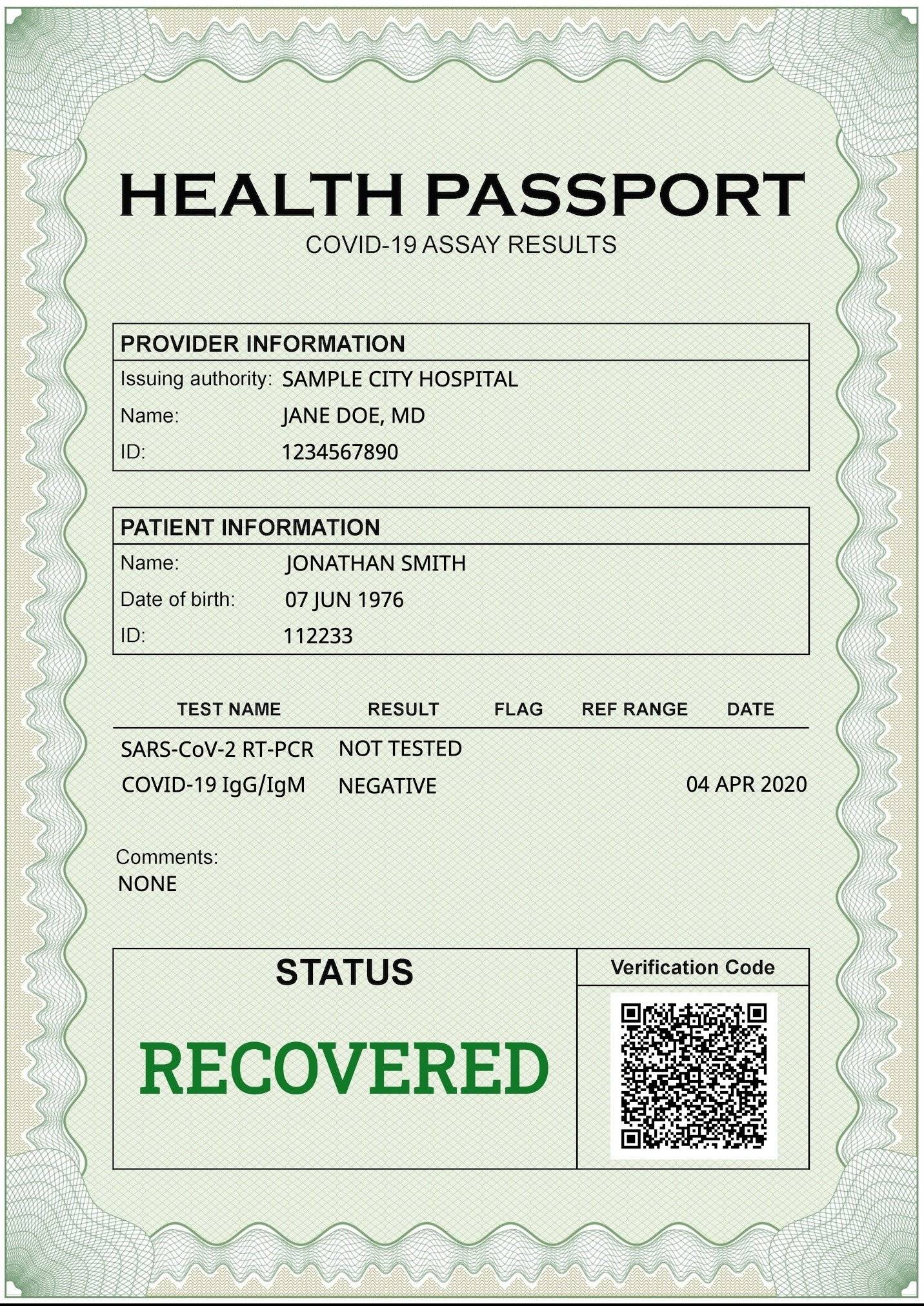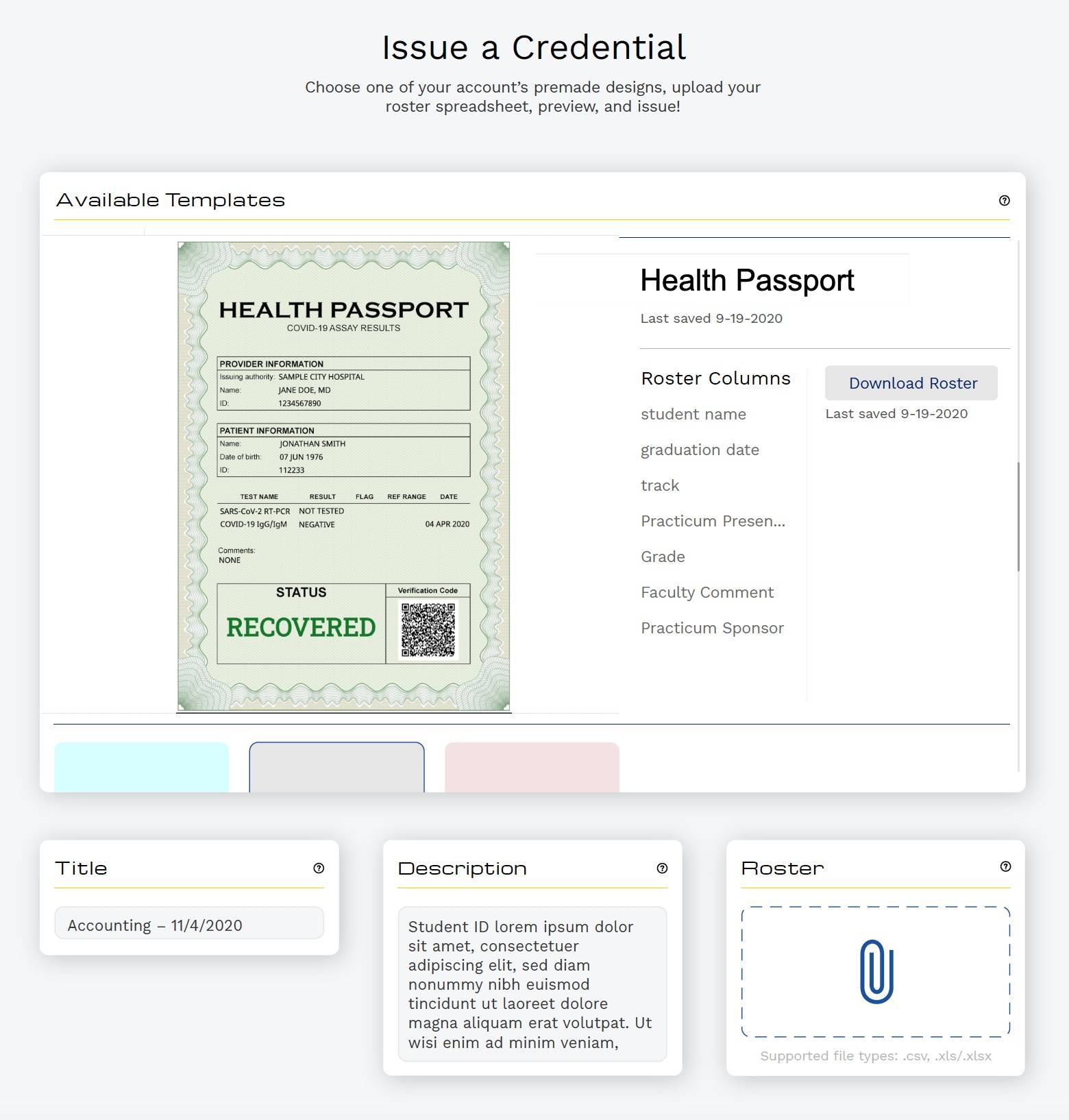 Portal for frontline issuers
Digit.ink has designed a streamlined portal for issuing certificates. With almost no training, hospital staff and other users your organization approves can issue secure credentials to patients they've tested right then and there—with no app or software installations required.
Our high-stakes credentials have all the features of our Standard Credentials—including free lifetime hosting—plus some important additional ones:
Issuer identity verification
To ensure these credentials can be trusted completely, the issuer's identity is confirmed by our team during registration. The issuer will receive a special designation as a "Verified Issuer", visible to anyone who views the certificate.
As part of our Enterprise Plan, you will be able to contact our development team directly whenever you have any questions or concerns and receive a response within one business day.
Supplementary data display
Show important information that does not appear on the face of the certificate, such as transcripts, recommendations, records, and descriptions.
Password-protected certificates
Provides an extra layer of privacy and security for sensitive credentials.
Issue your credentials automatically through your LMS or other preferred method. We can even customize our API to meet your particular needs!
Self-hosting options: Our managed hosting is very convenient, but we know some customers have additional requirements. We can work with your organization so you can host blockchain keys or certificates on your own infrastructure.