Diplomas, badges, certifications, and much more
Informative, verifiable, shareable... and so much more. Discover how much better your organization's credentials could be.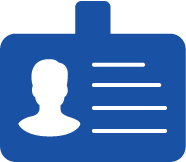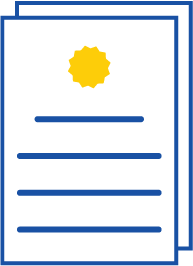 The anatomy of an ideal certificate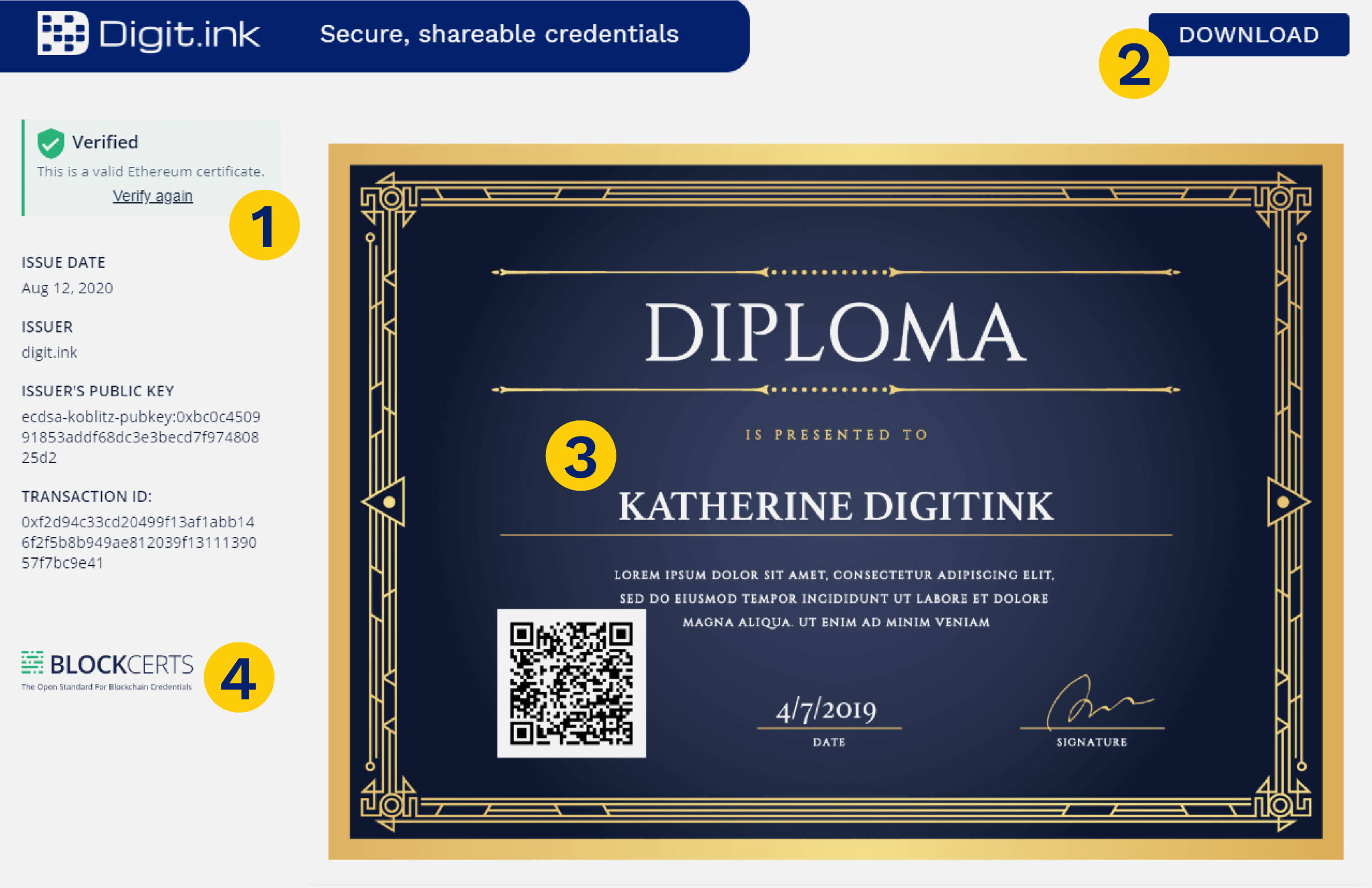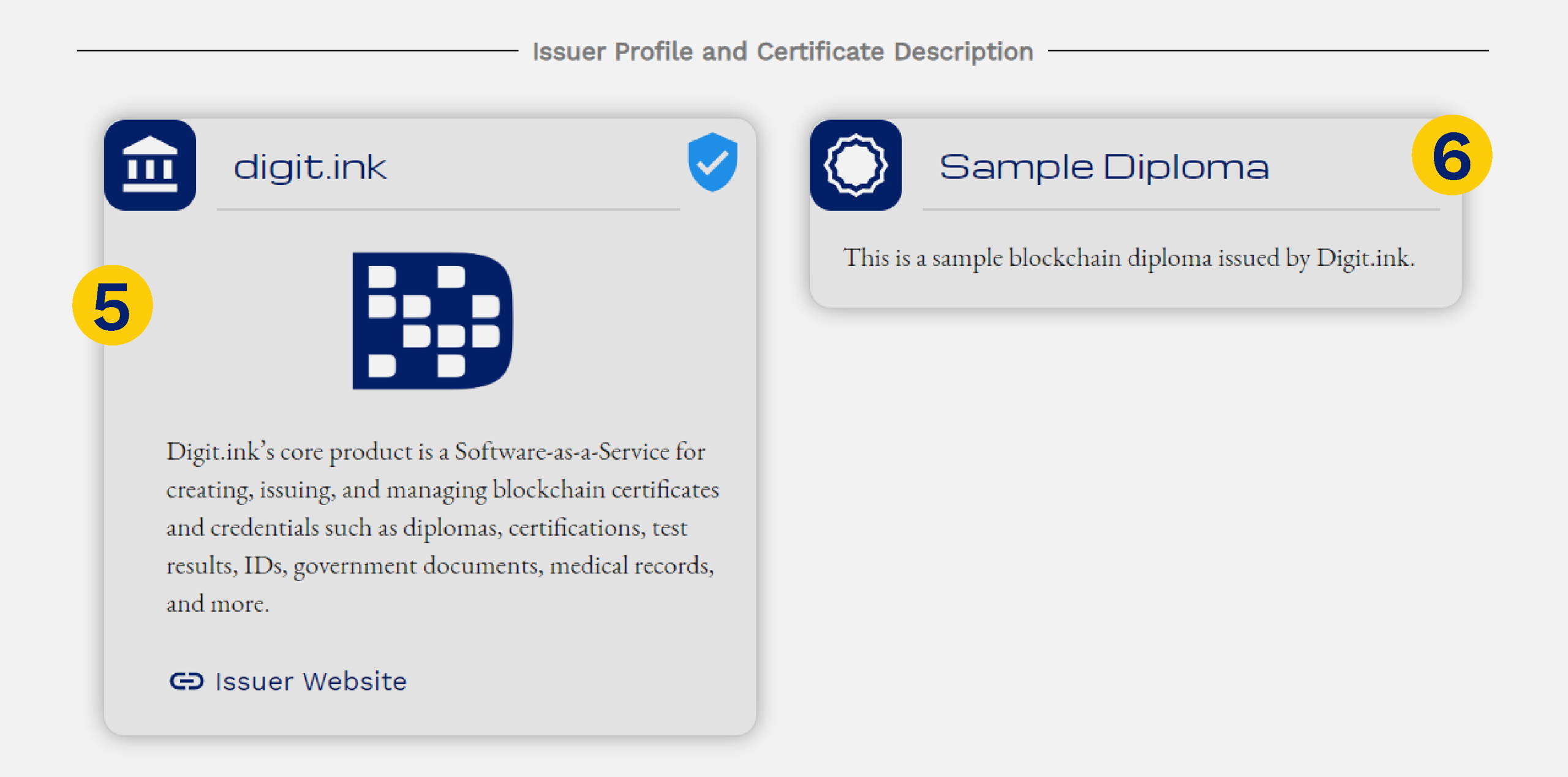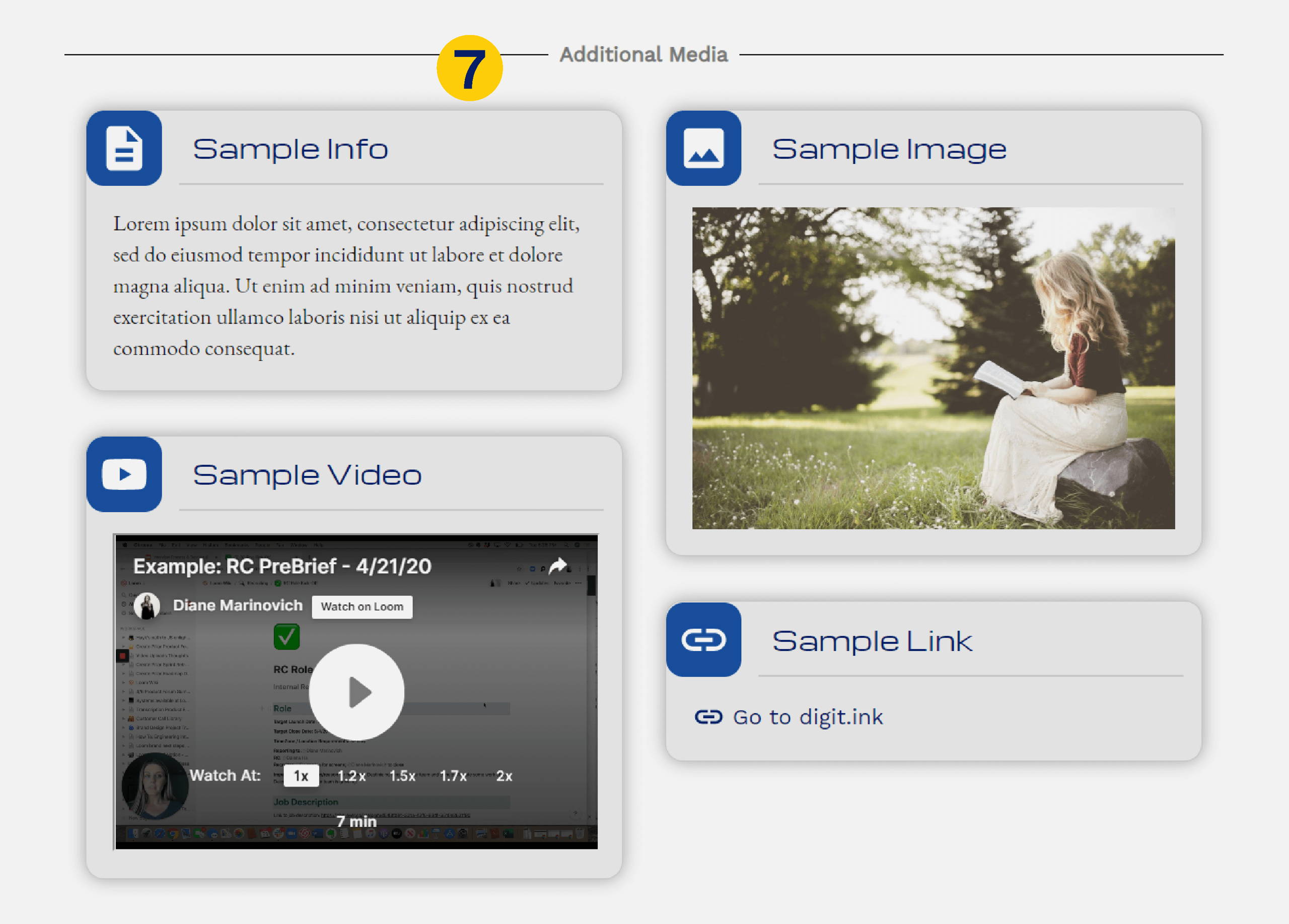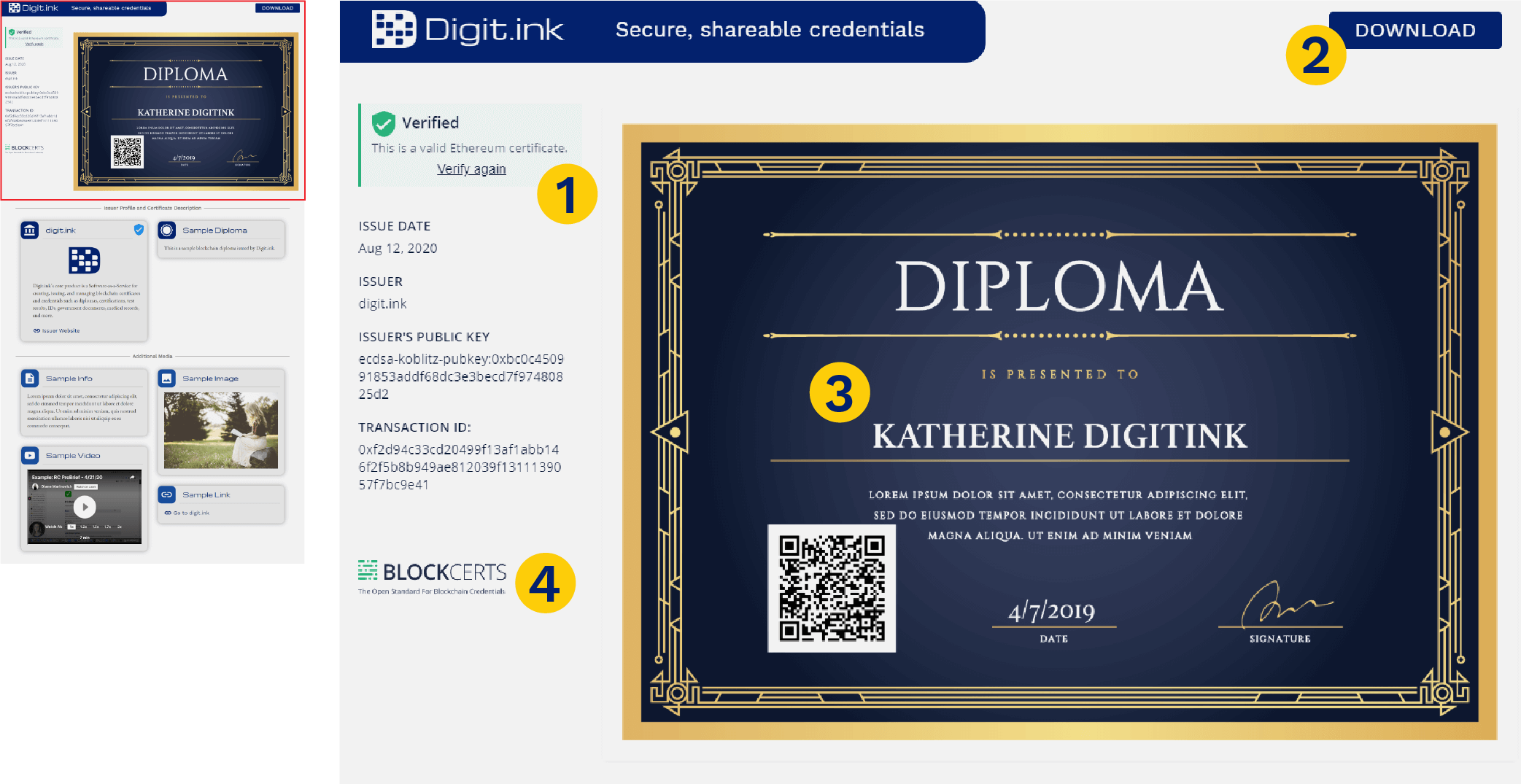 Verified on the Blockchain
Every single Digit.Ink certificate is issued on the blockchain. It's not an add-on, it's not a "pro" feature. It's built right in, so if you issue a certificate with Digit.Ink, it lasts forever on the web of trust.

Downloadable and Shareable
Our certificates can be downloaded as an image, a PDF, or a JSON file. They can be added to your digital wallet, shared on social media, and linked on a webpage or email signature.

Pixel-Perfect Certificates
Our advanced visual editor lets you craft your ideal certificate. Upload custom backgrounds, style variable text, add signatures and QR codes. It's all at your fingertips. Don't want to spend the time making your own? Choose from any of our advanced certificate templates.

Our Blockcerts-compliant certificates adhere to international standards such as Open Badges, ensuring interoperability and reliability. In other words, even if our site is down, your certificates can still be verified elsewhere.


A certificate is only as good as the institution that issues it. That's why we highlight the issuers: including their logo, company description, and a link back to their website.

Add context to your certificate by describing what it means to receive one.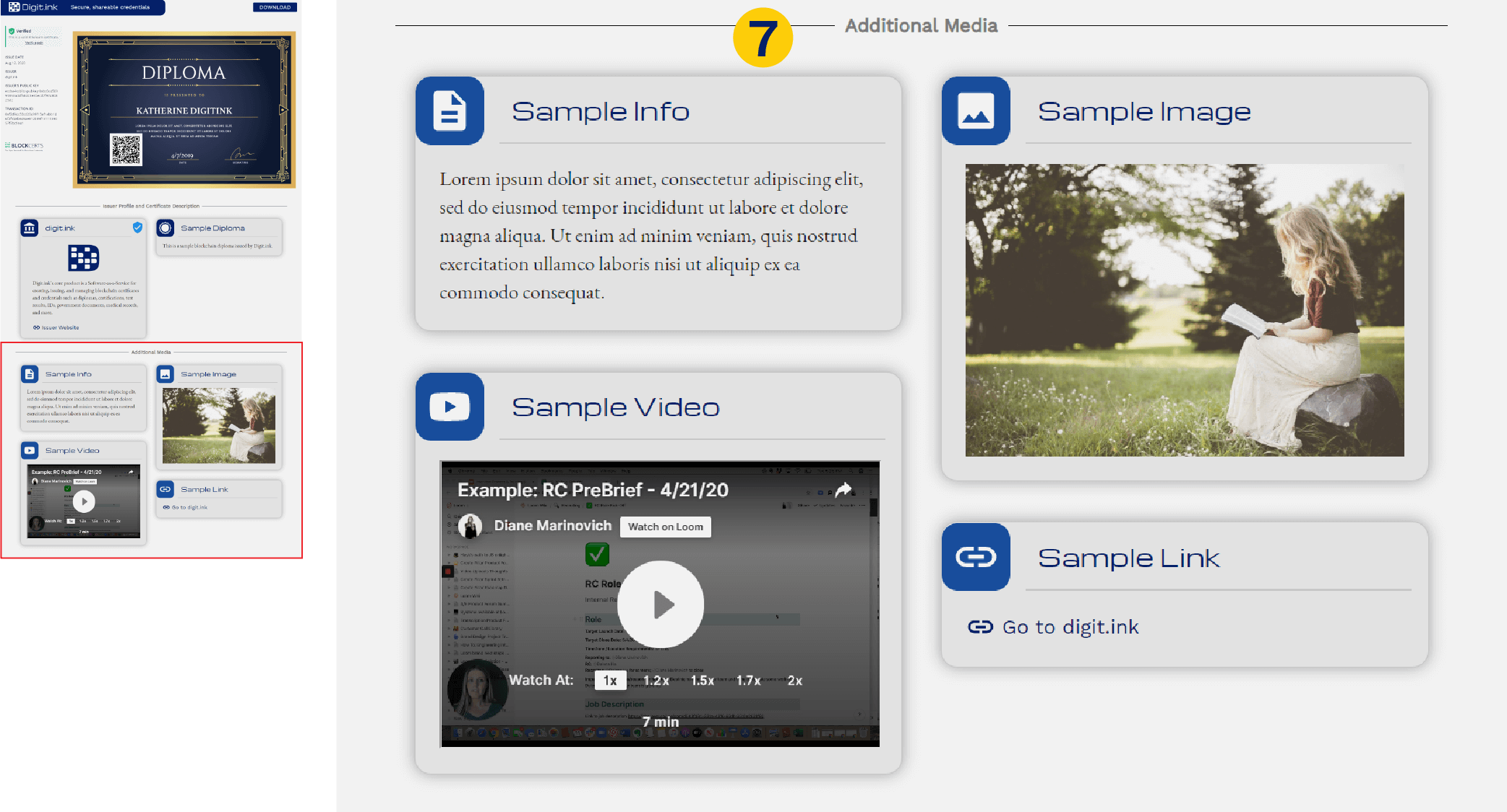 Add all sorts of rich media in a completely safe way with our industry-first system. Include student project videos, link to reports or web pages, embed images or audio files, and add pieces of text.
Five minutes to design and issue
With tons of customizable, professionally-designed templates, as well as the ability to upload your own—you'll always have the perfect design at your fingertips. From badges to certificates of completion, there's nothing you can't make in 5 minutes.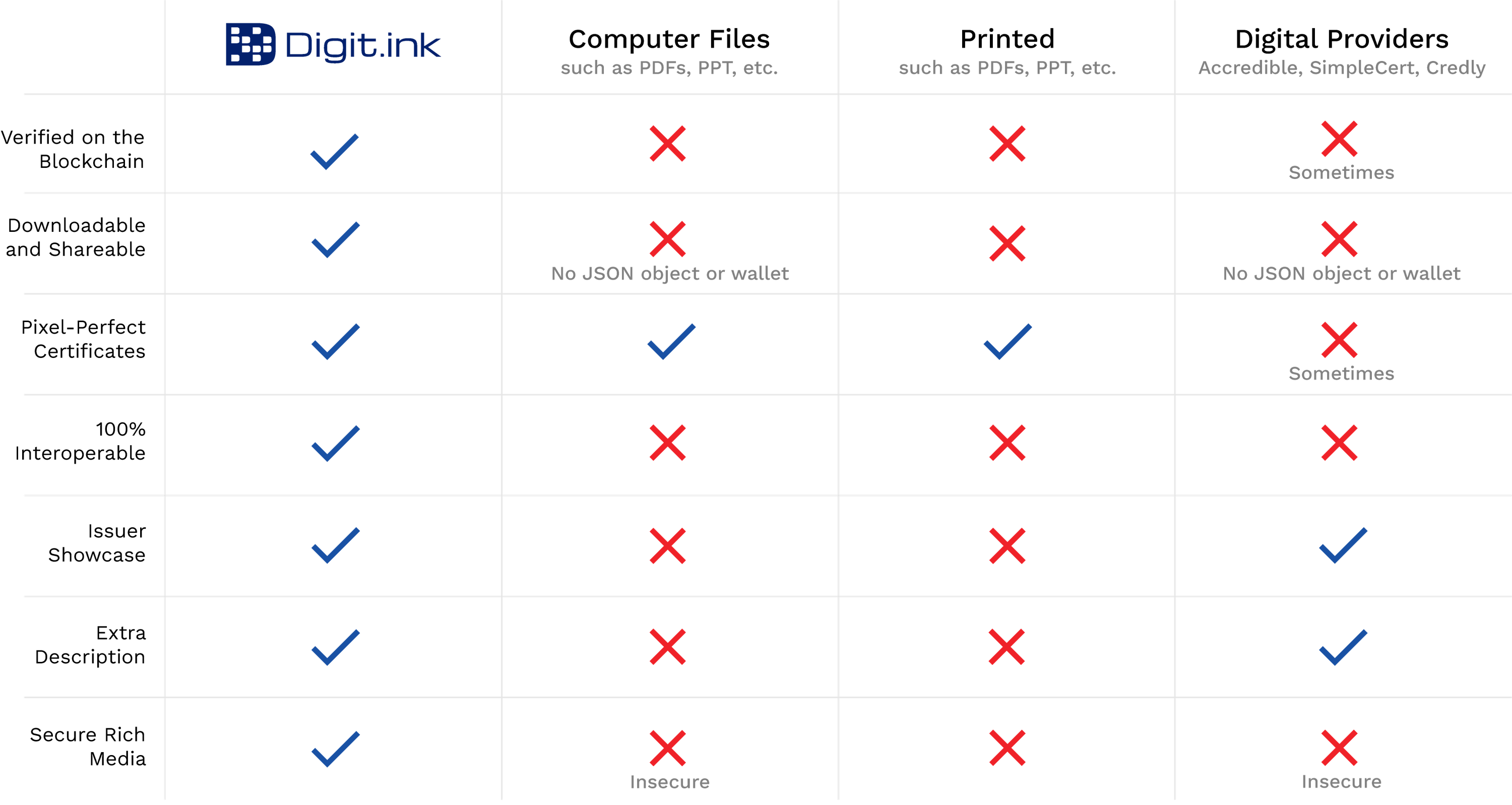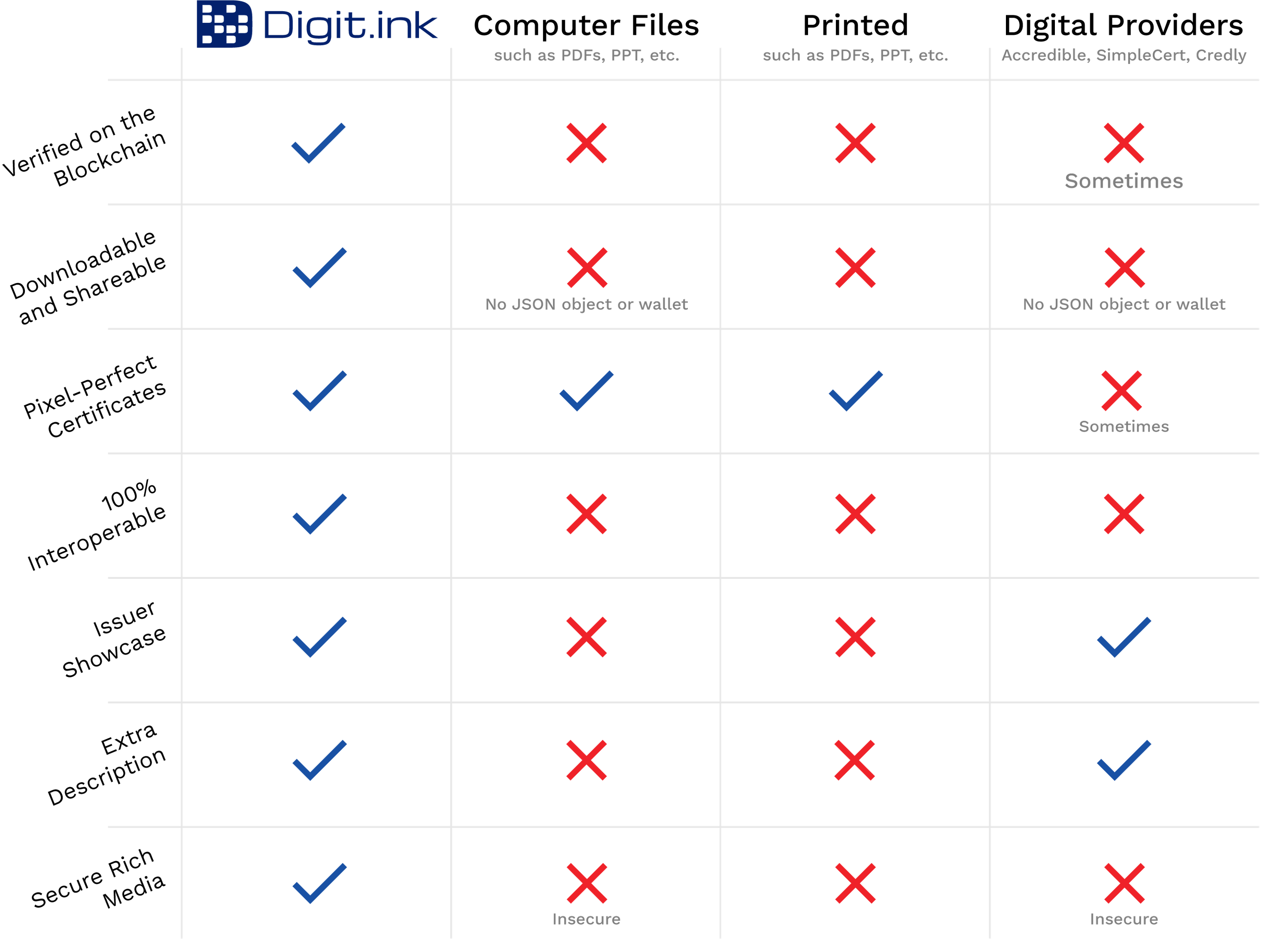 Design and issue exactly what you need, no matter your organization or industry.
Certificates of Completion