More secure than physical ID cards...
Issue, update, revoke, or reissue ID cards at your convenience.
Easy to validate for both human and machines, these IDs are much more convenient for recipients as well. Users can store their IDs on the Blockcerts mobile app or even use a screenshot—the ID's link to its original certificate is what makes it secure.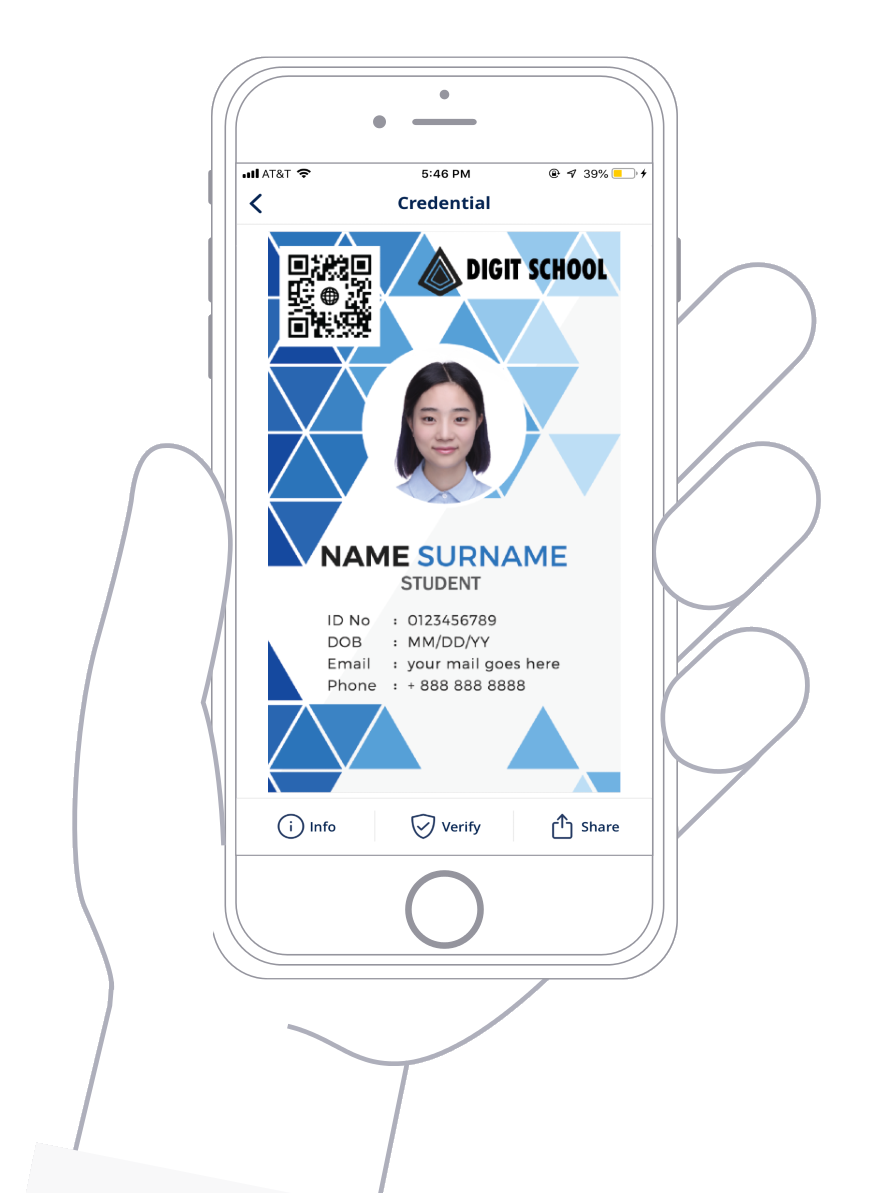 These attractive IDs are easy for a human to inspect—but the security goes far deeper than that.
Hosted IDs can be checked via the QR code link. Links that are tampered with will resolve to either the wrong certificate or the wrong domain, making deception trivial to uncover
Self-hosted or stored IDs can be checked directly in the Blockcerts mobile app, or on your organization's site.
Extra security
Certificates can contain any type or amount of data, enabling you to decide how much personal information to store and how much additional verification to require.
Our credentials also support decentralized verification, meaning that even if both the hosted certificate and the mobile app is unavailable or not trusted, you can validate the certificate on another Blockcerts provider's site.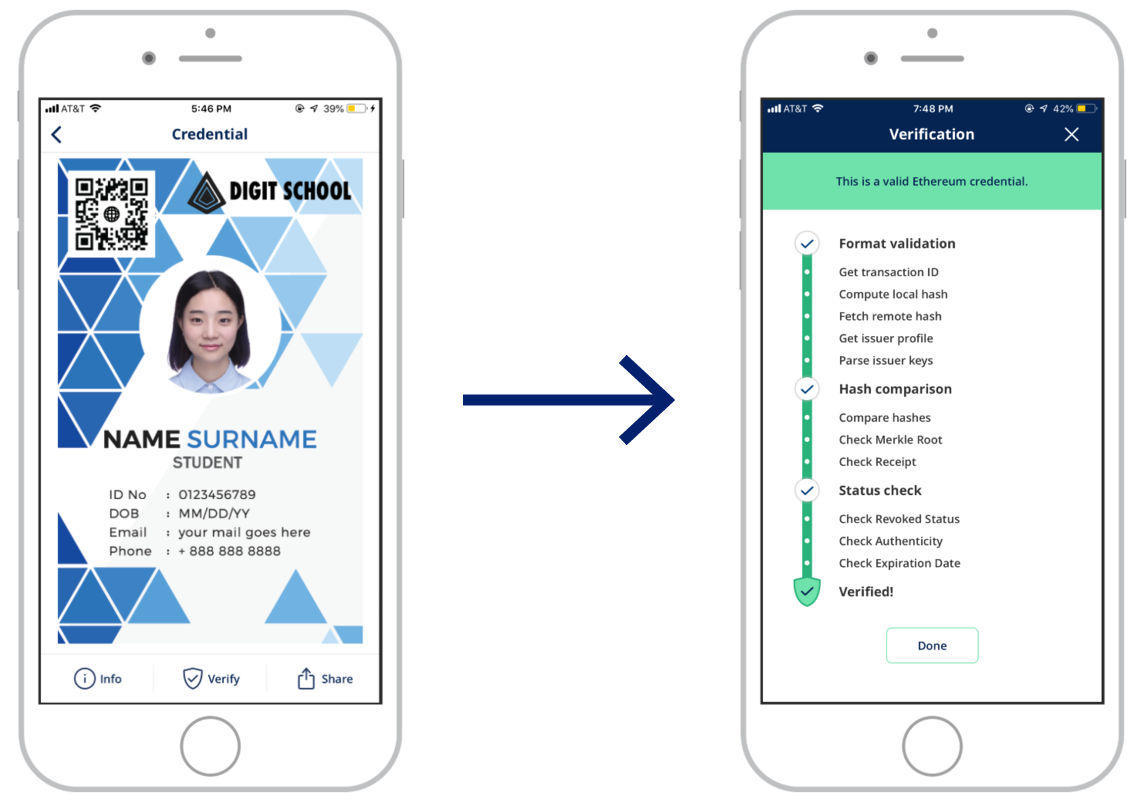 Our Blockchain IDs are only available under the Enterprise Plan, and have all the features of our Standard Credentials—including free lifetime hosting—plus some important additional ones:
Issuer identity verification
To ensure these credentials can be trusted completely, the issuer's identity is confirmed by our team during registration. The issuer will receive a special designation as a "Verified Issuer", visible to anyone who views the ID.
As part of our Enterprise Plan, you will be able to contact our development team directly whenever you have any questions or concerns and receive a response within one business day.
Supplementary data display
Show important information that does not appear on the face of the ID, such as additional data required for verification or activity logs for the ID holder.
Issue your credentials automatically through your LMS or other preferred method. We can even customize our API to meet your particular needs!
Our managed hosting is very convenient, but we know some customers have additional requirements. We can work with your organization so you can host blockchain keys or certificates on your own infrastructure.